Why the International Email Checker?
It is very annoying when customers leave an incorrect email address when purchasing a product or subscribing to a service online. Your emails will not arrive and you risk being blacklisted which means you can no longer send emails. We have therefore designed the International Email Checker, a smart tool that guarantees the correctness of email addresses in your customer base.
Correct email addresses in your customer base
The International Email Checker ensures that your customers always fill in their correct email addresses. A link with our data is used to check whether the email address exists, the spelling is correct and whether it can receive digital mail. In addition, the International Email Checker indicates whether it is a business or private email address and if it has ever been used for fraudulent activities.
This product can be used directly via the Matrixian platform!
Benefits
Ensures qualitative data input

Improves the customer experience

Increases reach and thus the conversion

Prevents phishing emails

Prevents invoices from arriving incorrectly

No blacklist danger

Prevents customer fraud

Fast response time

Completely international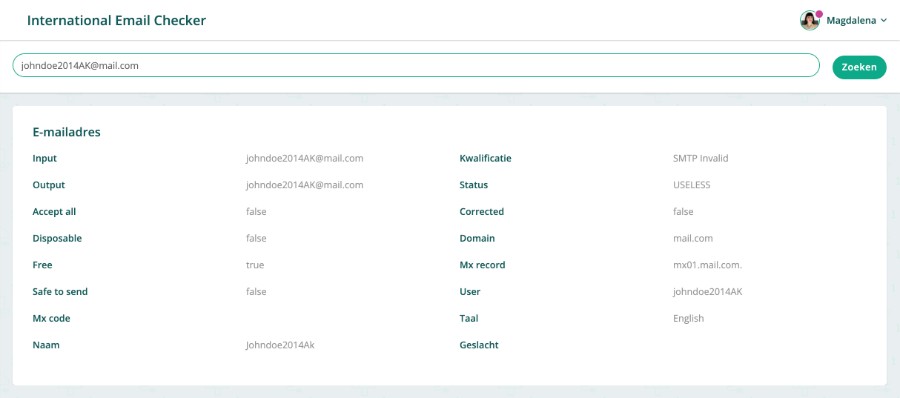 International Address Checker
International Phone Checker
Are you interested in the possibilities?
Please do not hesitate to contact us.
Would you like to use our products?




Register directly for our platform.