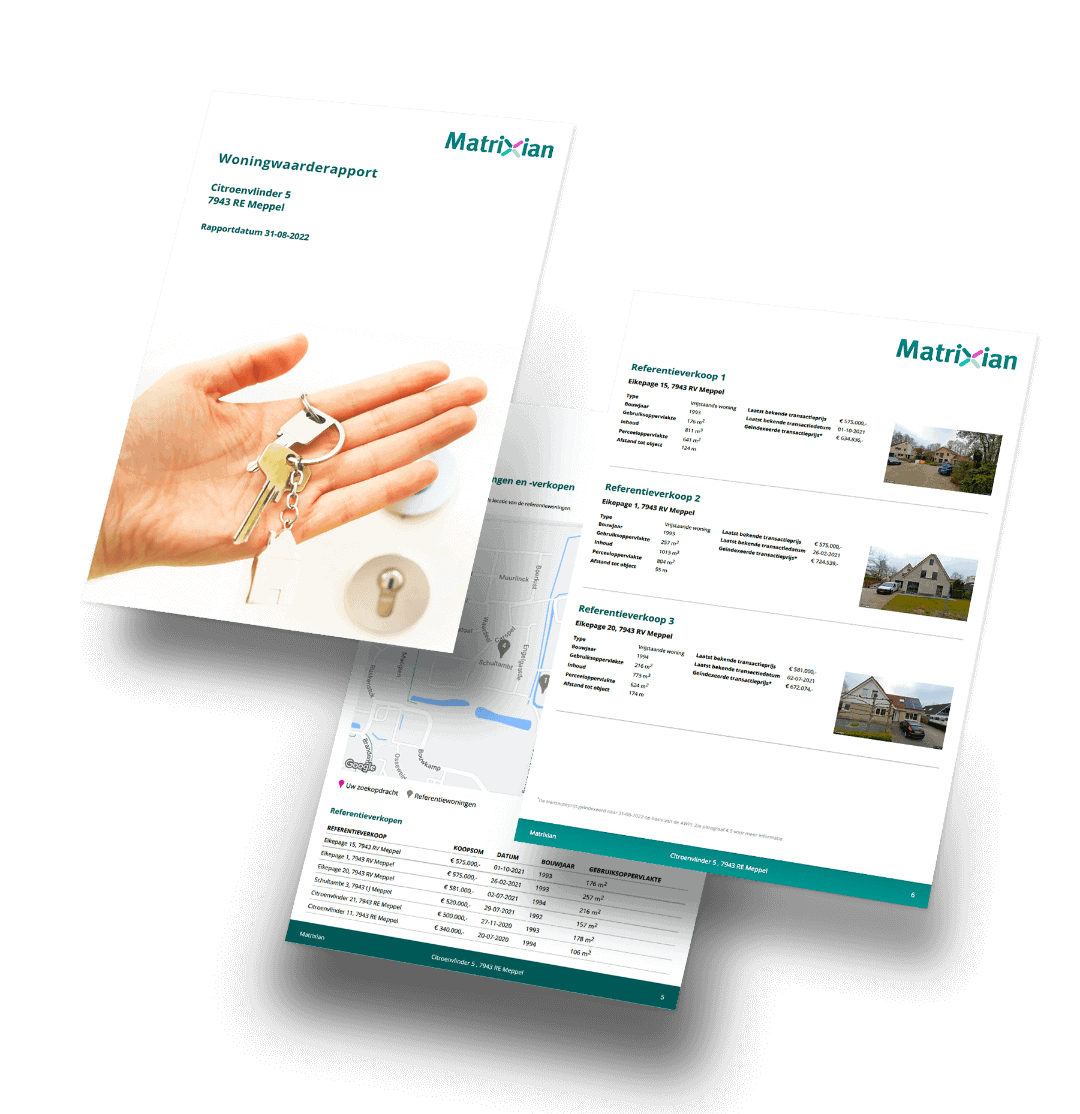 Why the House Value Report
Due to increasing (inter)national regulations it takes more and more time to draw up a valuation report. Besides, a lot of information is needed to successfully purchase and sell houses. In short, we can conclude that these are time consuming processes. The House Value Report helps with this. You can save an incredible amount of time and increase the quality of your services.
Give your sales pitch or house valuation a quality boost!
The House Value Report provides you with highly accurate market values of individual houses. In addition, the report provides a complete overview of the location details, constructional information, the energy label, a cadastral map and comparable transactions. When determining the market value of a house our advanced Automated Valuation Model (AVM) is used, which is based on numerous characteristics of comparable houses. For example, selling prices, type of housing, year of construction, living area and plot area.
Via the Matrixian platform you can use the House Value Report. Register now and easily generate a home value report in your own corporate identity!
Benefits
Supports sales pitches and appraisals
Provides highly accurate market values of individual houses
Based on most recent comparable transactions
Complete overview of house information
In accordance with the NRVT regulations
Saves time and money
Available in your own corporate identity
Audit Erasmus Universiteit
In addition to the monthly internal test we are annually tested by Erasmus University. We have this independent assessment carried out to ensure the highest level of quality of our AVM. Besides, we think it is important that customers can trust us and we believe that transparency and verifiability are essential indicators for this.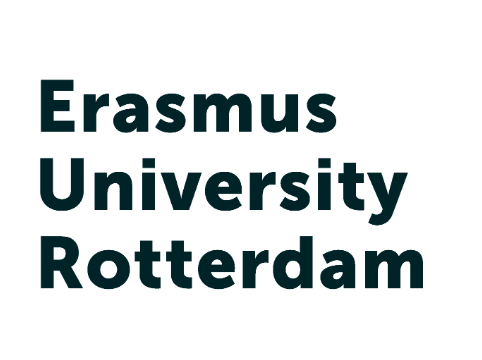 ISAE 3402 type II certificate
With the ISAE 3402 type II certificate we once again show our customers that the outsourcing of the delivery of market values of houses is in good hands with us ​.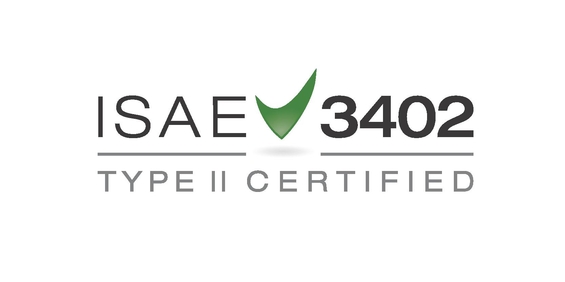 "When I request the report from you, I always have a thrilling presentation.
I am happy with that and my customers also like it very much. "

Lead Tool
Real Estate data
House Price Index
Are you interested in the possibilities?
Please do not hesitate to contact us.
Would you like to use our products?
Register directly for our platform.