Charging Stations Opportunity Map
Why the Charging Stations Opportunity Map?
The demand for charging stations is increasing as more and more electric cars appear on the market. To avoid being stuck in traffic jams, in front of charging stations, it is necessary to gain insight into strategic locations to place new stations. The Charging Stations Opportunity Map is an interactive map that helps with this. It indicates the locations where it is necessary and cost-effective to install new charging stations.
Datavisualization
Promising locations for charging stations are determined on the basis of data. By combining and visualizing data such as neighborhood information, addresses and Point Of Interests (POI's), it becomes clear to what extent locations are suitable for the installation of new charging stations. In addition to the Charging Station Opportunity Map, we also provide a list of leads from managers and owners of parking spaces in promising areas.
Benefits
Insight into the (potential) need for charging stations
Insight into who to approach for the implementation of new charging stations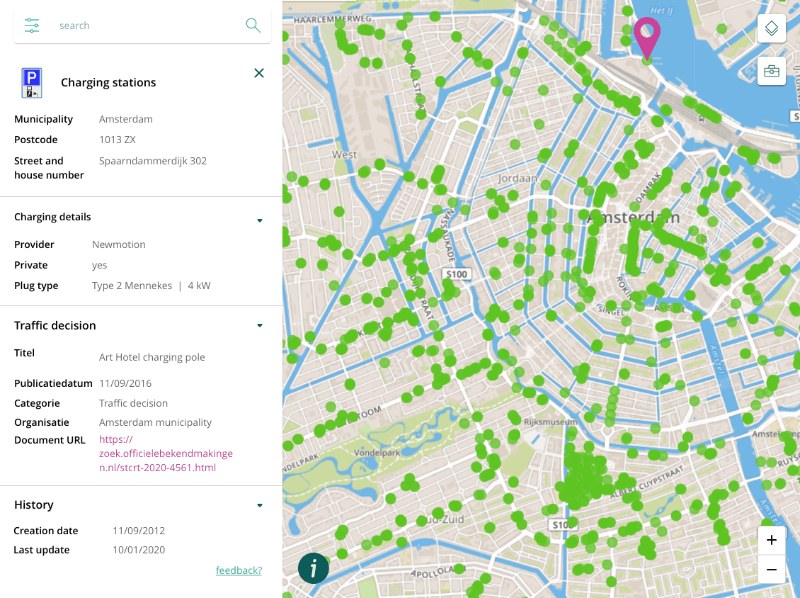 Matrixian Map
Mobility Map
Sustainable Roofs Opportunity Map
Are you interested in the possibilities? Do not hesitate to contact us.